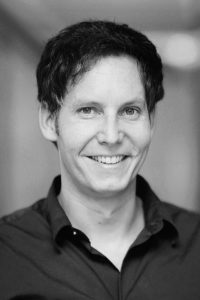 Dipl.-Ing. Civil Engineering, TH Karlsruhe, 1999
Location: Karlsruhe
Contact: karsten.schlesier@kit.edu
Professor of Structural Design, HCU Hamburg, 2019-present / PhD candidate at the Chair of Sustainable Construction KIT Karlsruhe, 2017-present / Researcher at the Chair of Sustainable Construction KIT Karlsruhe and FCL Singapore 2017-2019 / Assoc. Professor at GUtech Oman 2014-2017 / Consultant to FCL Singapore 2012-2015 / Structural Engineer at M+W Ingenieurbüro 2012-2014 / Chair Holder of Structural Design EiABC 2009-2011 / Visiting Professor Addis Ababa University 2008-2011 / Research Associate KIT Karlsruhe 2003-2007 / Structural Engineer at Bollinger + Grohmann 2002-2003 / Structural Engineer at formTL 2000-2001
Karsten Schlesier currently holds the position of Guest Professor at the Hafen City University HCU, Hamburg, Germany. He is a PhD candidate at the Chair of Sustainable Construction KIT Karlsruhe. Before that, he worked as a researcher at the Chair of Sustainable Construction KIT Karlsruhe and the Future Cities Laboratory Singapore and as a Visiting Professor for Structural Design at the GUtech Oman. He graduated in Civil Engineering from Karlsruhe Institute of Technology (previously TH Karlsruhe) in 1999. Working for different renowned engineering offices, he specialized in the fields of lightweight, membrane and glass structures. His portfolio comprises various projects, among others the membrane and steel roof construction of Parkstad-Limburg-Stadium, the inflated and dynamic pavilion structure Nouvelle DestiNation for the Expo 02 in Switzerland, the suspended "take-off" object for BMW at Munich Airport and the hanging façade structure of the Audi Lounge building in Neckarsulm.
In 2003 Karsten Schlesier joined KIT Karlsruhe, working as a Research Associate at the Institute for Structural Design (Institut für Tragkonstruktionen). He played a key role in the implementation of several student design projects, realized as temporary pavilions on festival sites. Between 2008 and 2011 Karsten Schlesier joined Addis Ababa University as a Visiting Professor, holding the Chair of Structural Design together with his Ethiopian counterpart Wondimu Kassa at the Ethiopian Institute of Architecture, Building Construction and City Development as of 2009. There, he initiated tests and experimental designs for a new bamboo composite material used as an alternative high-strength building material. His research resulted in the commission for the official Southern Nations pavilion at the 2010 Ethiopian Cities Day in Awassa, which was realized as a design-to-build project with students of the EiABC and local craftsmen. Between 2014 and 2017 he worked as an Associate Professor for structural design and building construction at the German University of Technology in Oman. Together with Prof. Nikolaus Knebel he implemented the "building yard" on GUtech campus as a 1:1 experimental construction lab for research and education. Several student design projects made from local waste products and earth were built under his guidance.
His research activities are focused on non-standardized and alternative construction materials. During his academic career, he realized various prototypical structures from waste products and cultivated building materials, lately MycoTree, an experimental structure from mycelium for the Seoul Architecture Biennale 2017. In 2014, Karsten Schlesier received together with the bamboo research team in Singapore and Zürich an ZUMTOBEL GROUP Award.