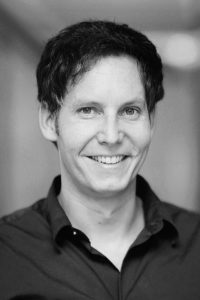 Born 1972, Germany
Dipl.-Ing. Civil Engineering, TU Karlsruhe, 1999
Location: Karlsruhe
Contact: karsten.schlesier@kit.edu
Co-Head of Research at the Chair of Sustainable Construction KIT Karlsruhe and FCL Singapore 2017-present / Assoc. Professor at GUtech Oman 2014-2017 / Consultant to FCL Singapore 2012-2015 / Structural Engineer at M+W Ingenieurbüro 2012-2014 / Chair Holder of Structural Design EiABC 2009-2011 / Visiting Professor Addis Ababa University 2008-2011 / Research Associate KIT Karlsruhe 2003-2007 / Structural Engineer at Bollinger + Grohmann 2002-2003 / Structural Engineer at formTL 2000-2001
Karsten Schlesier is currently the co-head of research and PhD candidate at the Chair of Sustainable Construction KIT Karlsruhe and the Future Cities Laboratory Singapore and also visiting crit at GUtech Oman. He graduated in Civil Engineering from Karlsruhe Institute of Technology in 1999. As a structural engineer he worked for various engineering offices specializing in the fields of lightweight, membrane and glass structures.
Between 2008 and 2011 Karsten Schlesier joined Addis Ababa University as visiting professor holding the Chair of Structural Design at the Ethiopian Institute of Architecture, Building Construction and City Development as of 2009. There, he was responsible for the first tests and experimental designs for a new bamboo composite material used as an alternative high strength building material. Between 2014 and 2017 he was a professor for structural design and building construction at the German University of Technology in Oman.
His research activities are focused on non-standardized and alternative construction materials, realizing various prototypical structures, lately MycoTree, a experimental structure for the Seoul Architecture Biennale 2017. In 2014, Karsten Schlesier received together with the bamboo research team in Singapore and Zürich an ZUMTOBEL GROUP Award.