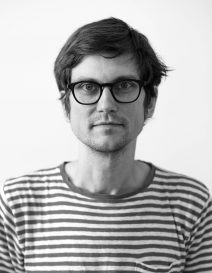 Dipl.-Ing. Architekt AKBW, TU Darmstadt, 2006
Location: Karlsruhe
Contact: daniel.lenz@kit.edu
Teaching Assistant and Researcher at the Chair of Sustainable Construction KIT Karlsruhe 2018 – present / Leading Architect, Kuhn und Lehmann Architekten, Freiburg 2013 – present / Pfeifer Kuhn Architekten, Freiburg 2006 – 2010 / Diploma, Technische Universität Darmstadt, 1999-2006
Daniel Lenz currently works as teaching assistant and researcher at the Chair of Sustainable Construction at KIT Karlsruhe. Simultaneously he is Leading Architect at Kuhn und Lehmann Architekten, Freiburg. He holds a diploma degree in Architecture from Technical University Darmstadt (TU), and studied at Technical University Darmstadt and Politecnico di Milano.
In 2004 he was awarded with the Special Prize of the "Kulturkreis der deutschen Wirtschaft im BDI" for the student project "osthafen_remixed".
During his studies he worked in several architectural practices in Germany, such as Dinse Feest Zurl in Hamburg and Motorlab in Mannheim. After Graduation he gained experience as a Junior Architect and Leading Architect for Pfeifer Kuhn Architekten in Freiburg from 2006-2012. He also worked as a freelance model carpenter for TU Darmstadt for the exhibition "High Society" in the German Architecture Museum (DAM) in Frankfurt and participated in small projects and competititons.
He participated in several successful competitions (1st Prize ökologischer Baumarkt Hamburg-Stellingen, Dinse Feest Zurl Architekten, 1st Prize Grundschule Tarforst Trier, Motorlab Architekten, 2nd Prize envi:hab Cologne, Pfeifer Kuhn Architekten, 1st Prize Suffizientes Bauen im Bestand, Kuhn und Lehmann Architekten).
He was the Leading Architect for several built projects including the Central Art Depository Freiburg (Pfeifer Kuhn architekten), Kinderhaus Franziskus in Stuttgart as well as Marschallhof Housing in Stasbourg, France and the refurbishment of an auditorium for University Freiburg (Kuhn und Lehmann Architekten). His main interest focuses on design solutions in the context of sustainable and low-cost building.