The podcast "Fighting 40%" was created as a part of the international competition Solar Decathlon Europe 21. The RoofKIT podcast team presents topics relating architecture and urban design, but above all sustainability and future-oriented thinking.
In the current second episode released on 10 Mai 2021, two podcast team members discuss about "Urban Mining" with Prof. Dirk E. Hebel, the Faculty Advisor of team RoofKIT.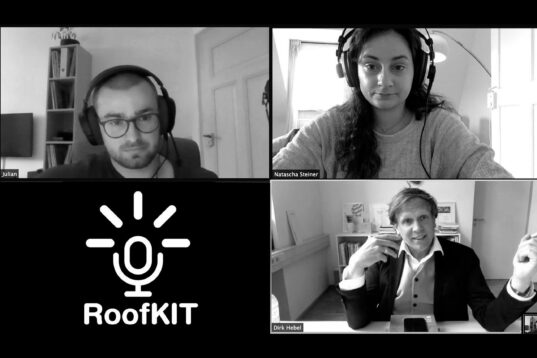 Since the post-war period, we have been surrounded by an anthropogenic warehouse of over 50 billion tons of material. This warehouse grows every year by another 10 tons per inhabitant. Much of it is located in buildings. Wouldn't this warehouse be a potential resource for the construction industry of the future?
Listen to the podcast episode on Campusradio Karlsruhe or on Spotify.
To find out more about Team RoofKIT, visit their RoofKIT weblog for SDE21.