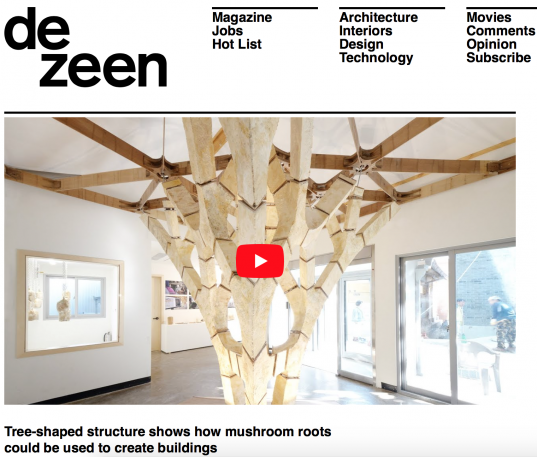 "While some architects have been experimenting with mushroom mycelium as a cladding material, architect Dirk Hebel and engineer Philippe Block have gone one step further – by using fungi to build self-supporting structures.
Hebel, who leads the Sustainable Construction unit at Karlsruhe Institute of Technology, and Block, who founded the Block Research Group at ETH Zürich, have created a tree-shaped structure consisting almost entirely of mycelium.
According to the duo, the material – which is formed from the root network of mushrooms – could provide the structure of a two-storey building, if it is designed with the right geometries."
Read the complete article here.