The DAZ in Berlin hosts an exhibition by the BDA as a plea for the preservation of the existing. In the exhibition, named after the publication "Sorge um den Bestand. Zehn Strategien für die Architektur" published in November 2020, architects and urbanists present their concern for the existing building stock, for grown social structures and for the continuation of the earth.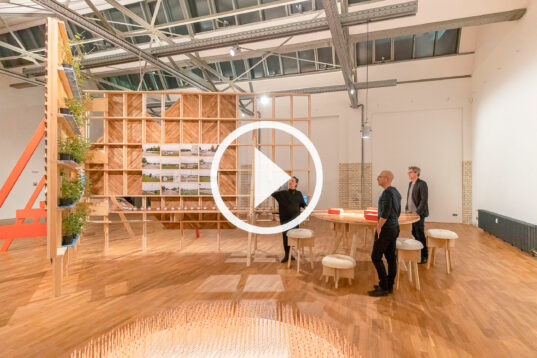 In addition to Dirk E. Hebel from the Professorship of Sustainable Building at KIT, Katja Fischer, Roland Gruber, Jörg Heiler, Ayşin İpekçi, Maria Isabettini, Simon Jüttner, Jan Kampshoff, Kamiel Klaasse, Andreas Krauth, Urs Kumberger, Tabea Michaelis, Peter Nageler, Michael Obrist, Ben Pohl, Eike Roswag-Klinge and Verena Schmidt are among the participating architects and urban planners.
The exhibition of the Bund Deutscher Architektinnen und Architekten BDA was curated by Olaf Bahner, Matthias Böttger and Laura Holzberg. They invite you to read the permanence of what has been built and what has grown and plead for further thinking and careful repair of living spaces and living cultures. They show how new perspectives arise in the urban and regional context through networked approaches, through cooperation oriented towards the common good and through participation concepts. For the future, the buildings erected today, strategies for the circular use of materials and an openness to future requirements are being developed.
The exhibition takes places in the DAZ in Berlin from 03 December 2020 until 27 June 2021. Visiting the exhibition is possible again since 21 May 2021.
More information about the exhibition on www.bda-bund.de or on www.daz.de .
Take a look at the book publication here .