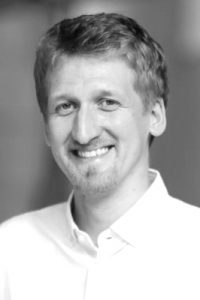 Dipl.-Ing. Architecture, UdK Berlin, 2010
Location: Cornell University, Ithaca, USA
Contact: felix.heisel@kit.edu
Assistant Professor of Architecture and Circular Construction, Cornell University 2020-present / Head of Research Chair of Sustainable Construction KIT Karlsruhe and FCL Singapore 2017-2019 / Harvard GSD Guest Lecturer 2018 / Hans and Roger Strauch Visiting Critic at Cornell University 2017 / Researcher at the Chair of Architecture and Construction ETH Zurich and FCL Singapore 2012-2017 / Lecturer and Coordinator of the 3rd Year Architecture Program at the Ethiopian Institute of Architecture, Building Construction and City Development 2011-2012 / Academic Assistant at Studio Arets, University of the Arts, Berlin 2010-2011 / Master Class Teaching Assistant at Berlage Institute Rotterdam 2010
Felix Heisel is currently Assistant Professor of Architecture and Circular Construction at Cornell University, USA as well as a Ph.D. candidate at the Professorship of Sustainable Construction at KIT Karlsruhe, Germany, where he acted as Head of Research between 2017 and 2019. In 2018, he was a Harvard GSD Guest Lecturer; in 2017, he was the Hans and Roger Strauch Visiting Critic at Cornell University, USA. Before that he acted as head of research at the Assistant Professorship of Architecture and Construction at the ETH Zurich, Switzerland. Preceding this position, he was the coordinator for the 3rd year architecture program at the Ethiopian Institute of Architecture, Building Construction and City Development (EiABC) in Addis Ababa, Ethiopia. For his involvement as a lecturer there, he received the 'Best Teaching' award in 2011.
He recently published Addis Ababa: A Manifesto on African Progress (2018, Ruby Press, with Dirk Hebel, Marta H. Wisniewska and Sophie Nash), Cultivated Building Materials: Industrialized Natural Resources for Architecture and Construction (2017, Birkhäuser, with Dirk E. Hebel), Lessons of Informality (2016, Birkhäuser, with Bisrat Kifle) as well as Building from Waste: Recovered Materials in Architecture and Construction (2014, Birkhäuser, with Dirk E. Hebel and Marta H. Wisniewska), and contributed articles to magazines and books such as The Material Book (2020, Ruby Press), IMMINENT COMMONS: Urban Questions for the Near Future (2017, eds. Alejandro Zaera-Polo, Hyungmin Pai, and urbanNext), a+u issues 448, 449, and 450 (2016), Cities of Change Addis Ababa, 2nd and Revised Edition (2016, eds. Marc Angelil and Dirk E. Hebel), or The Economy of Sustainable Construction (2013, Ruby Press). His interest in Ethiopia's urban growth resulted in the making of the movie series _Spaces, a collection of six documentaries on space appropriation in Addis Ababa, started together with Bisrat Kifle in 2011.
Felix Heisel has won several awards and grants within the last years, such as two beyond bauhaus: prototyping the future awards (2019), a MaterialPREIS (2019), a JEC Asia Innovation Award (2016), a Ministry of Education (MOE) Innovation Grant Singapore (2014), a ZUMTOBEL GROUP Award (2014), a Swiss KTI project fund (2014), the SMART Innovation Grant Singapore (2013) or the Bauhaus.SOLAR Award (2012). He also contributed to several architectural competition entries, such as the 1st prize Sulzer Werk 1 Winterthur, Switzerland (2009, with Gigon/Guyer Architects); the 1st prize Bole Road Hotel Competition Addis Ababa, Ethiopia (2009, with Zegeye Cherenet Architects & Associates) and the 3rd prize Städel Museum Frankfurt, Germany (2008, with Gigon/Guyer Architects). Felix Heisel is co-founder and partner of 2hs Architekten und Ingenieur PartGmbB Hebel Heisel Schlesier and a registered member of the German Architectural Association AKBW, practicing architecture with a focus on resource-respectful construction and circular materials – resulting in projects such as the UMAR Urban Mining and Recycling Unit (2018) and the Mehr.WERT.Pavillon (2019).