This question is explored in an episode of "42-Die Antwort auf fast alles" produced by Hessischer Rundfunk.
The director writes: Fungi have hardly been researched. Yet they are among the oldest and most diverse forms of life on our planet. Only through fungi could plants develop ages ago. They are at home everywhere: in the earth, in the air, in our bodies. And they form huge networks. They are intelligent, although they do not have a brain of their own. They make decisions and trade with the plants they live with. They take possession of insect bodies and turn them into zombies. Are fungi the secret rulers of the planet? (text: HR)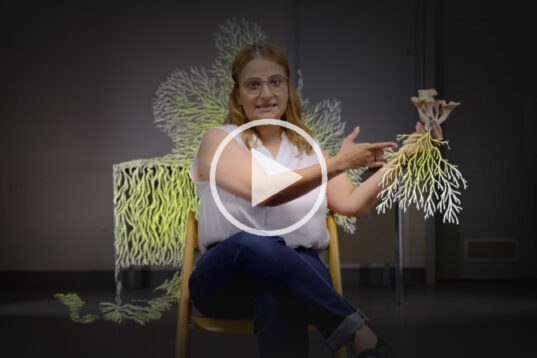 In this context, not only Dr. Nazanin Saeidi from the Sustainable Construction professorship is interviewed, but also the biologist Merlin Sheldrake, Francois Buscot from the Helmholtz Centre for Environmental Research in Leipzig and the political scientist Astrid Séville are invited to talk on the program.