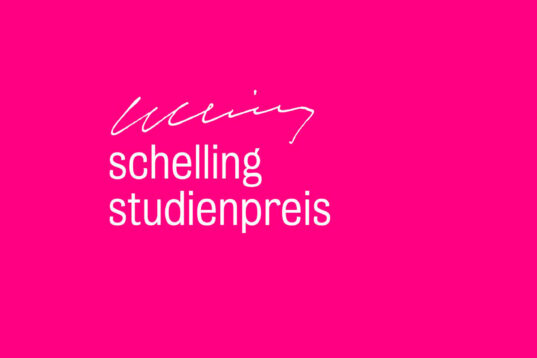 The Schelling Studienpreis is the student counterpart of the renowned Schelling Architekturpreis, which is awarded every two years by the Schelling Architecture Foundation in Karlsruhe to international architects. The study prize was awarded for the first time in 2015.
This year, nine former students who completed their Master's degree in the past two years have been nominated. The main award is endowed with 2,000 euros.
Three of the nine nominated master's theses were submitted to the Professorship of Sustainable Construction. These included the thesis by Hanna Wollny entitled "Gebäude als Materialressource – Am Beispiel eines temporären Hörsaalgebäudes" (Hebel/Wagner) from the winter semester 2019/20, the thesis by Caterina Goerner from the summer semester 2020, who entitled her thesis "Nordschwarzwald Regional – Von der Ruine zur Mine" (Hebel/Wagner), as well as the thesis by Fanny Hirt, who dealt with "Kaufhaustransformation – Neudefinition der Heidelberger Innenstadt" in the winter semester 2020/21.
At the award ceremony on the evening of 25 November 2021, the Master's theses of Hanna Wollny and Fanny Hirt were each awarded recognition of the Schelling Studienpreis. Clara Süßmann received the Schelling Studienpreis for her Master's thesis entitled "Auf Schatzsuche im Schwarzwald – Mineralienspeicher Grube Clara", which was supervised by Prof. Wappner and Prof. Rambow in the summer semester of 2020.
Congratulations to all the laureates! More information on arch.kit.edu.