The KIT Professorship of Sustainable Construction (Nazanin Saeidi and Alireza Javadian) was asked by the Brazilian-Swiss artist Pedro Wirz to build a human figure out of mycelium, which has since become part of his exhibition at Kunsthalle Basel.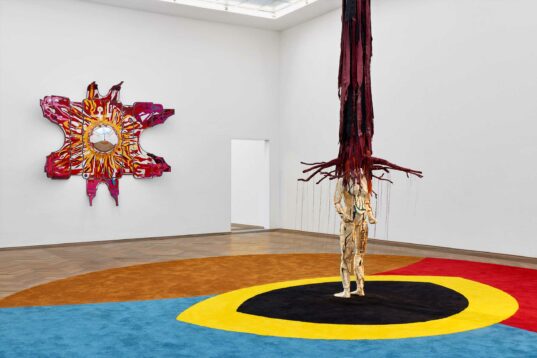 With the playful and colourful exhibition "Environmental Hangover", the artist pleads for more sustainability. He draws attention to the fossil age in various ways and, on this occasion, also deliberately softens the boundaries between nature and technology in places. In addition, he uses the contents of the exhibition to criticise the unmistakable permanent traces that humans leave on the earth and in cities.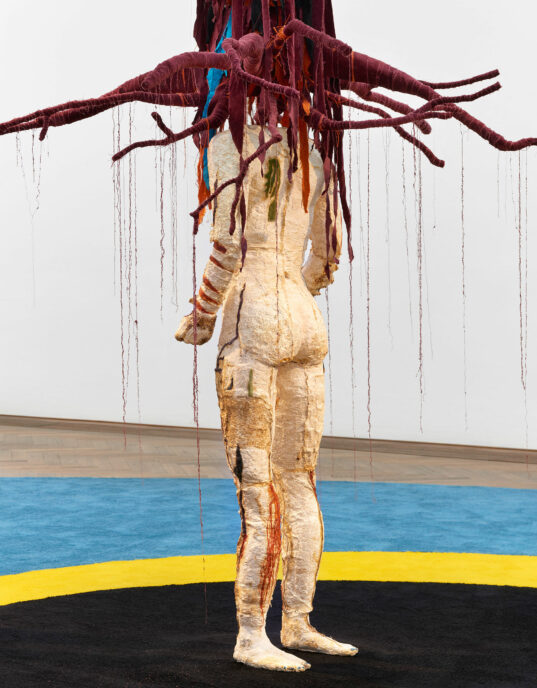 The legendary Curupira, the imposing protector of the forests and animals from mycelium, closes the exhibition. With this object, too, the artist draws attention to the importance of sustainability in all areas of life.
The exhibition can be seen in the Kunsthalle Basel until the 1st May 2022. More information on the website of the Kunsthalle Basel.