From 22 May until 21 November 2021 La Biennale will take place in the Arsenale and the Giardini in Venice. The curator Hashim Sarkis calls on architects to imagine spaces in which we can generously live together in different ways, in the context of widening political divides and growing economic inequalities.
Last year, the team 'ETH Zurich | KIT Karlsruhe | EiABC Addis Ababa', led by Marc Angélil and Dirk E. Hebel, developed a contribution entitled "Quo Addis? Conflicts of Coexistence" to the major architecture exhibition. In an urban model of Addis Ababa, the historical and architectural development of the Ethiopian capital from the age of Menelik's empire in the 19th century until today is depicted in an abstract and at the same time precise and clear way. A film produced by Jenny Rodenhouse completes the exhibition contribution and brings the visitor closer to life and coexistence in the different quarters of the city.
The entire installation was brought to Venice at the end of April by a team of six around Dirk E. Hebel and Katharina Blümke and was set up in the Arsenale. The construction of the model was documented by the team in a short film: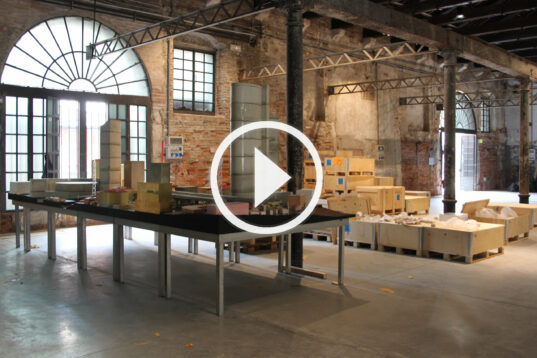 Photography: Katharina Blümke, Elena Boerman, Luca Diefenbacher
Film: Elena Boerman
More information about the project "Quo Addis? Conflicts of Coexistence" here.
Find out more about La Biennale di Venezia here.