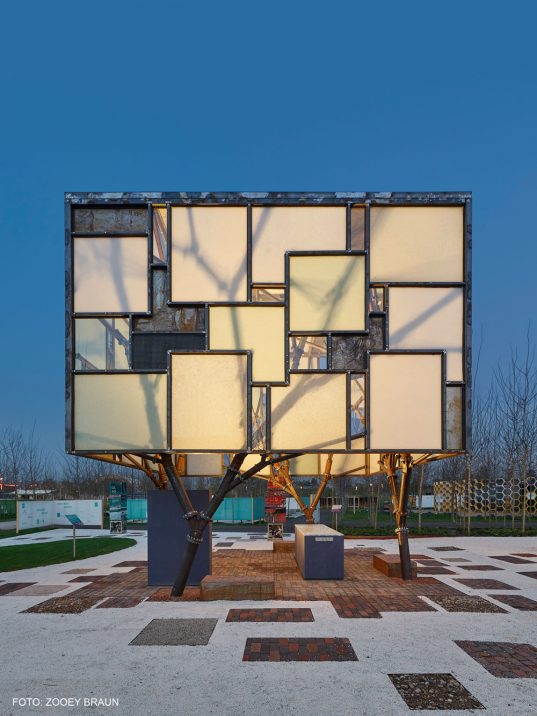 In a grand opening ceremony today, the Federal Garden Show BUGA 2019 in Heilbronn opened its doors to the public in the presence of German president Frank-Walter Steinmeier and state premier Winfried Kretschmann. Located at the center, the Mehr.WERT.Pavillon now houses and represents for the next 6 months an exhibition on resource use and re-use, focusing on Baden-Württemberg and the built environment. The pavilion was designed by KIT students and staff of the professorships Sustainable Construction, Structural Design and Building Technologies, and realised in cooperation with the office 2hs Architekten und Ingenieur PartGmbB.

For more information on the pavilion, please click here.
For information on the program and exhibition, please click here.
For the press kit, please click here.