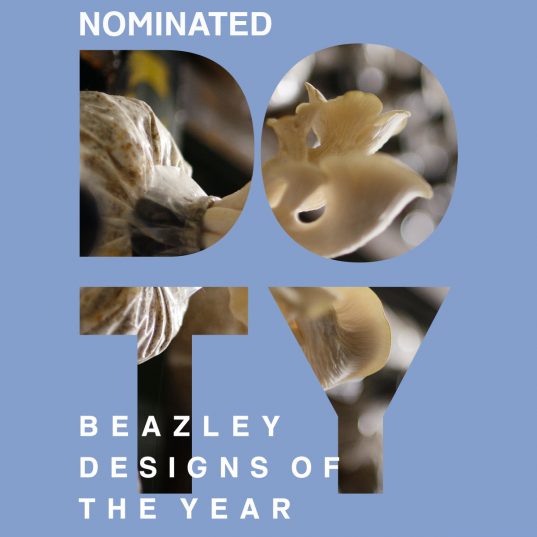 Our 2017 MycoTree for the Seoul Biennale of Architecture and Urbanism is nominated for the Beazley Design of the Year 2018 Award. #BeazleyDesignsoftheYear
MycoTree is a spatial branching structure made out of load-bearing mycelium components. Its geometry was designed using 3D graphic statics, keeping the weak material in compression only. Its complex nodes were grown in digitally fabricated moulds.
Utilising only mycelium and bamboo, the structure represents a provocative vision of how we may move beyond the mining of our construction materials from the earth's crust to their cultivation and urban growth; how achieving stability through geometry rather than through material strength opens up the possibility of using weaker materials structurally and safely; and, ultimately, how regenerative resources in combination with informed structural design have the potential to propose an alternative to established, structural materials for a more sustainable building industry.
MycoTree is the result of a collaboration between Sustainable Construction at Karlsruhe Institute of Technology (KIT), the Block Research Group at the Swiss Federal Institute of Technology (ETH) Zürich and the Alternative Construction Materials Unit of the Future Cities Laboratory Singapore. It was the centrepiece of the "Beyond Mining – Urban Growth" exhibition at the Seoul Biennale of Architecture and Urbanism 2017 in Seoul, Korea curated by Hyungmin Pai and Alejandro Zaera-Polo, and was on display in Pavilion i7 at the Donuimun Museum Village from September 1st 2017 to March 31st 2018.