The current episode of planet e., a documentation series by ZDF, examines the state of sustainability in the German construction industry and shows perspectives for building with recycled concrete and products out of construction waste.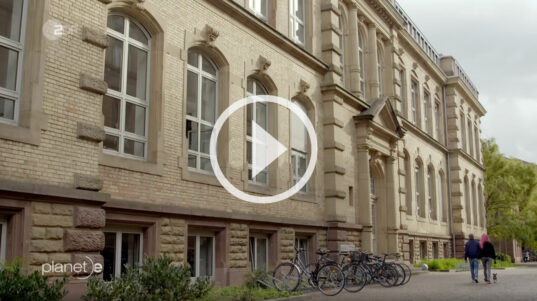 This is because the construction industry in Germany is responsible for more than half of the waste generated, accessible raw materials are becoming increasingly scarce, and the production of building materials such as cement causes greenhouse gases that contribute significantly to the warming of the atmosphere. Nevertheless, construction waste in Germany still ends up in landfills to a large extent. Only a few companies in Germany work in the sense of a circular economy when demolishing buildings and take the responsible initiative to recycle the resulting materials.
Urban Mining and Recycling Unit, EMPA Zurich © planet e. (ZDF)
The editors compare German laws with those in other European countries and highlight what the German "Kreislaufwirtschaftsgesetz" could achieve. For example, in the Netherlands or Switzerland, sustainable construction with innovative building materials and assembling methods is particularly important in the construction of public buildings. In this sense, the Urban Mining and Recycling Unit of the EMPA in Zurich has been established, which is one of a few lighthouse projects of circular construction.
Impressions of the KIT mycelium laboratory, Professorship of Sustainable Construction © planet e. (ZDF)
Dirk E. Hebel, sustainability researcher, architect and professor at the Faculty of Architecture at the Karlsruhe Institute of Technology, was also involved in this project. He calls for a clear and responsible change of course in the German construction industry. The increased use of recycled materials and renewable raw materials as the basis for the building materials of the future, such as the fungal mycelium he is researching with his team at the Karlsruhe laboratory, are inevitable and are imminent for the construction industry in Germany.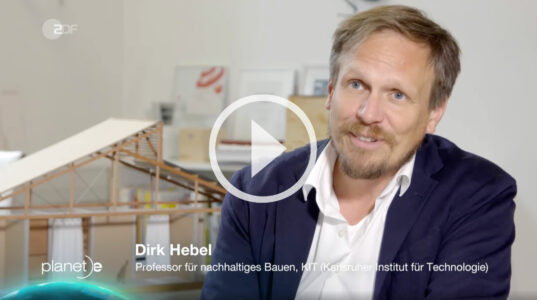 Watch the full episode of planet e. on ZDF here.