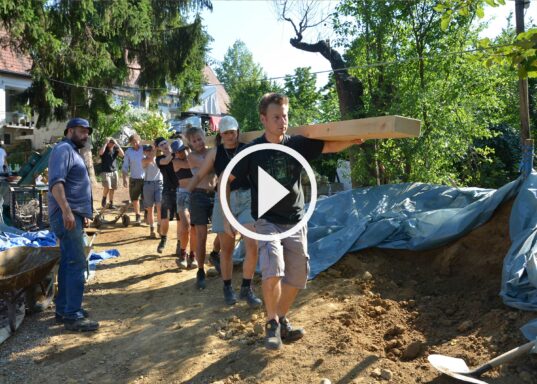 From technique to application: in a joint seminar of the KIT Professorships of Sustainable Construction and Building Technology, a small rammed earth garden house was being built near Freiburg. The seminar consisted of testing the material, building the suitable formwork, bringing the clay in and compacting it by manual work.
In addition the students received the basic and background knowledge in advance and had the possibility to learn about the geological local conditions afterwork on site.
This way they gained practical experience in this construction method under adapted conditions to obtain technical know-how and to experience the possibilities and the materiality of rammed earth on a building site.
See the results from the Design-to-Build Workshop in the movie on https://vimeo.com/470219295