A demonstrator for sustainable construction in cooperation with Wacker Chemie AG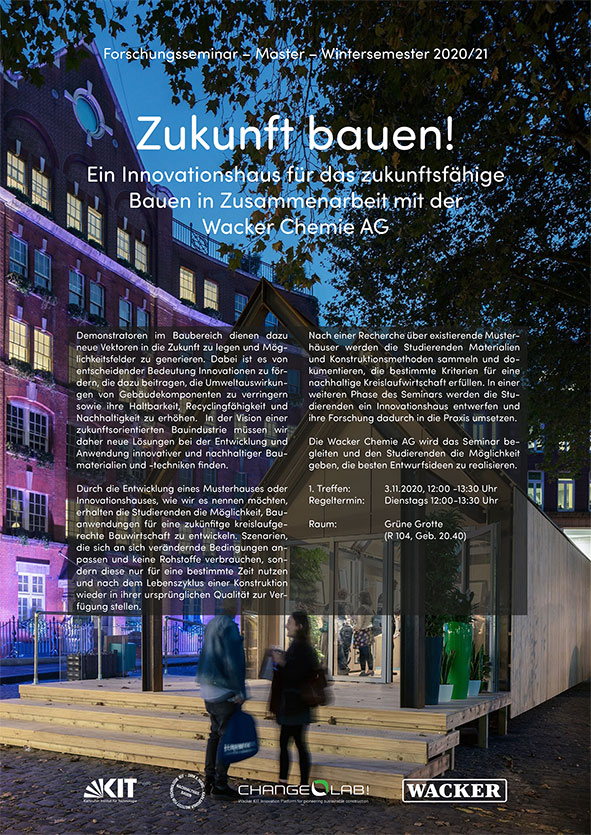 Demonstrators in the building sector serve to place new vectors into the future and to generate potential fields. It is vital that innovations are encouraged that will help to reduce the environmental impact of building components as well as increase their durability, recyclability and sustainability. In the vision of a future-orientated construction industry we have to find new solutions in developing and applying novel and sustainable construction materials and techniques.
By developing a demonstrator for the future building industry, the students get the chance to develop scenarios for construction applications for a circular construction economy. Scenarios that adapt to new conditions and do not consume raw materials, but only use it and return it to its original state after the life cycle of the construction.
After a research on existing demonstrators the students will collect materials and construction methods which fulfil specific criteria for a sustainable and circular economy. In a further phase of the seminar, the students will design the demonstrator and bring their research into practice.
Wacker Chemie, as the collaborator of this seminar will give the students the opportunity to realize their best design concepts.