The Scientists for Future podcast features monthly conversations with scientists about climate change, sustainability and a livable future.
The building sector is responsible for around 40% of CO2 and greenhouse gases in Europe. The Scientists for Future took this initial situation as an opportunity to join forces with the Architects for Future and dedicate an episode of their podcast to the topic of architecture. To do so, they invited Prof. Dirk Hebel from Professorship of Sustainable Construction at the Karlsruhe Institute of Technology.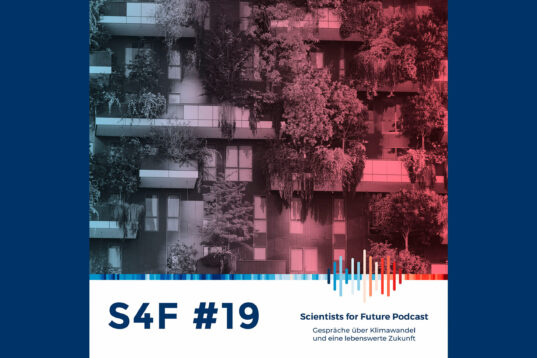 "We have to understand our buildings as material stores," he describes. In addition to the question of raw material consumption and the circular economy, the current podcast episode also talks about urban planning and the new European Bauhaus. Svenja from S4F and Leonie from A4F Kassel also discuss with their guest how architecture and our coexistence must change for a sustainable future. Because it turns out: How we build is not only a technical question but also a cultural one.
The current episode of the Scientists-for-Future-Podcast "Sustainable Architecture" is available here.