In the current 50th anniversary episode of "Die Sendung mit der Maus", Armin Maiwald, one of the hosts, is looking for how people will live in the future. Therefore he visits the Urban Mining and Recycling Unit (UMAR) created by Werner Sobek with Dirk E. Hebel and Felix Heisel.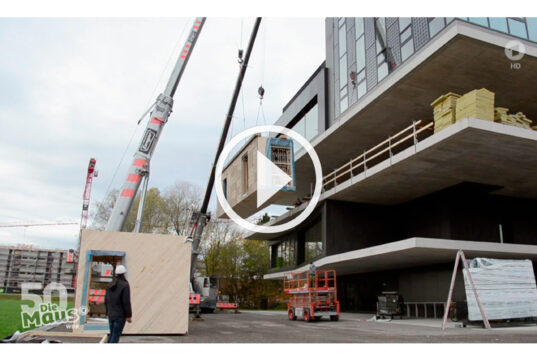 The building design demonstrates how a responsible approach to dealing with our natural resources can go hand in hand with appealing architectural form. The project is underpinned by the proposition that all the resources required to construct a building must be fully reusable, recyclable or compostable. This places life-cycle thinking at the forefront of the design: Instead of merely using and subsequently disposing of resources, they are borrowed from their technical and biological cycles for a certain amount of time before being put back into circulation once again. In that way UMAR functions simultaneously as a material laboratory and a temporary material storage.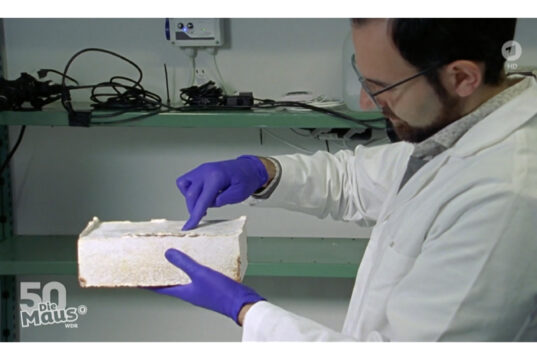 After having visited UMAR, Armin Maiwald also takes a look at the mycelium laboratory in the Westhochschule in Karlsruhe. Here our researcher Dr. Alireza Javadian shows the TV host of the children's program how the mycelium grows in the laboratory, how it is shaped and how resistant it is afterwards.
Watch the full episode of "Die Maus" on WDR here.