How do we want to live in the future? And how can we also be sure in the future that there will be enough raw materials to provide everything needed in daily life? Clari, Jana, Ralph and André from the "Sendung mit der Maus" are looking into securing raw materials and urban mining.
For this purpose, they are opening a future flat-sharing community for four weeks in the Urban Mining and Recycling Unit in the NEST research building on the EMPA campus in Dübendorf, and from there they are exploring where and how the various components of the research unit were produced.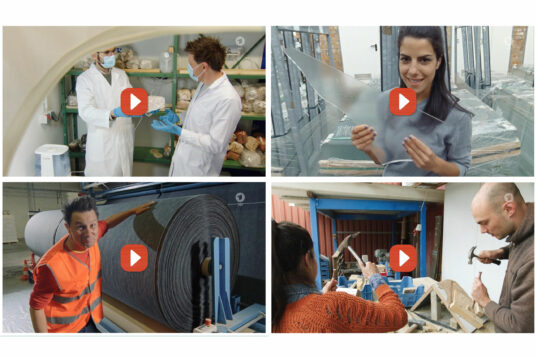 The first part is about the recycling of bricks into new masonry units. The focus is also on the MycoLab of the KIT in Karlsruhe and the production of insulating material from mycelium there. The second episode shows the viewers the production process of glass ceramics and plate material from melted plastic. The third episode deals with the production of table tops from used beverage cartons and with recyclable carpets. The fourth episode focuses on technical innovations and the deconstruction of materials from urban mining.
The four-part series "Urban Mining" from the "Sendung mit der Maus" conveys an understanding of the responsible use of our raw materials in a child-friendly way.