In a new episode of Xenius by arte, the hosts Dörthe Eickelberg and Pierre Girard set out in search of alternative building materials.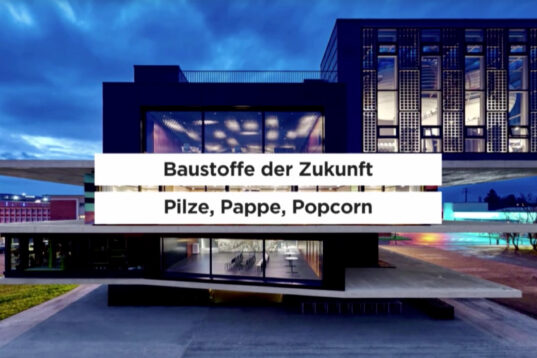 Up to now, the building industry has mainly used concrete and steel. In order to be able to build more ecologically and sustainably in the future, scientists are looking for alternative building materials. And there are some innovative ideas. Mycelium, paperboard or popcorn – nothing is impossible!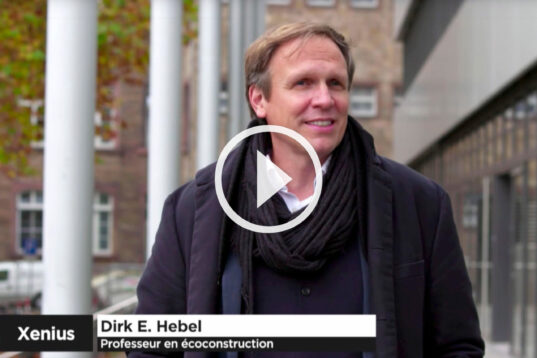 The hosts also interview Prof. Dirk E Hebel about his research with mycelium as an alternative, cultivated biological building material. The mycelium is simply fed with biological waste and can be shaped into stable, pressure-resistant forms. In the Urban Mining And Recycling Unit, which was created in collaboration with researchers from the ETH Zurich, many other innovative, forward-looking construction techniques are also used in exemplary applications, which allow the sorted disassembly and the later reuse of all used materials.
In this episode of Xenius, some other ideas for future building materials are presented. For example, scientists of the Technical University of Darmstadt are researching a way to build houses out of cardboard without any additional wood coatings or protective foils. In Munich, a visionary architect is growing trees into each other in such a controlled way that load-bearing structures are formed that will support bridges or even entire houses years later. Prof. Alireza Kharazipour in Göttingen aims to replace plastic materials as much as possible with the renewable raw material corn.
Watch the full episode on arte.tv here.
Further information:
http://nest-umar.net
https://www.wernersobek.de
https://changelab.exchange